The Alhambra is the jewel of Granada, on top of the hill that the Arabs called Monte de la al-Sabika, the red city due to the color of its earth, on the banks of the Darro river in front of the Albaicín neighborhood and the mountains from Sierra Nevada.
A private visit to the Alhambra and Generalife, to experience it exclusively, knowing its history and that of the life of the last inhabitant in the Partal.
The Alhambra is part of my family's life. «The last Resident» in the Partal de La Alhambra, has been «María Victoria» my great-aunt and where my mother, María Victoria, along with my great-aunt and my great-uncle Manuel (born in the Alhambra) lived for a few years, having us the privilege of enjoying our summers as little ones at her house. María de la Mezquita lived in what was the house of the Squire of the Count of Tendilla, Estacio de Bracamonte, next to the small oratory.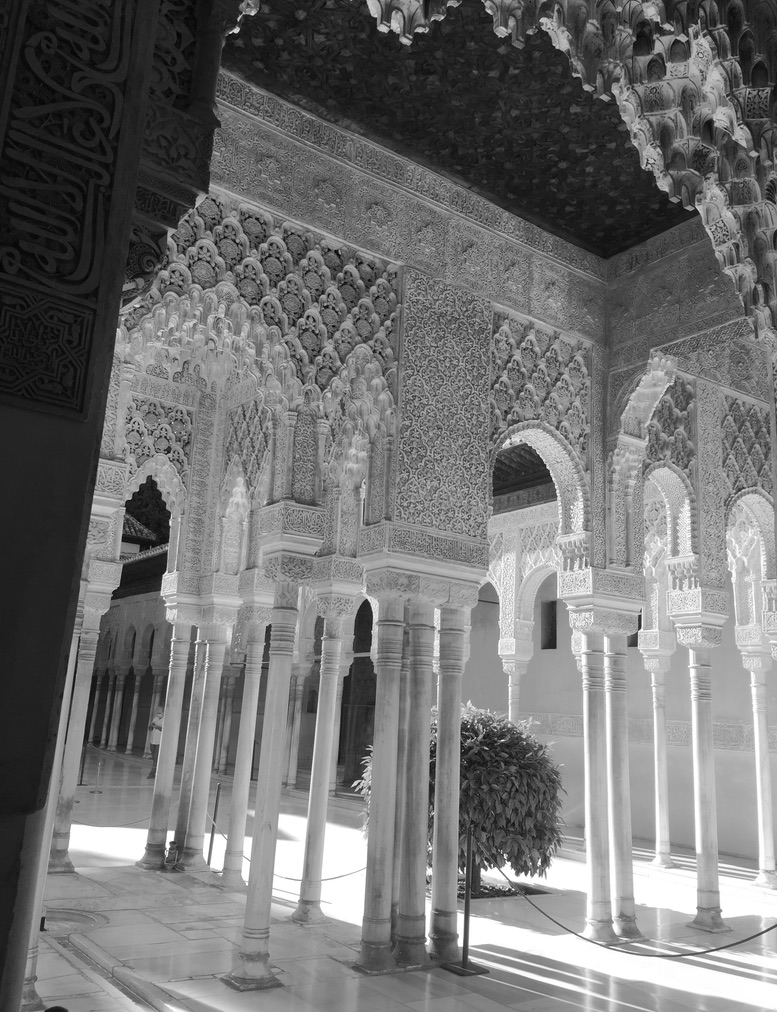 A private visit just for you in which you will be able to enjoy the sound of water, Nasrid aromas, history and the life that existed in it for so many years. It is an exclusive experience, accompanied by your local guide in your language, a guide specialized in Art, Architecture, Andalusian Legacy, Kind-friendly, or architecture… enjoying an Author Visit.
I, María's niece, will receive you personally before beginning your visit to show you part of the story of her life, a Woman loved by all and who met actresses, painters, leaders of different countries…. and who loved and cared for in a unique way, his home, The Alhambra.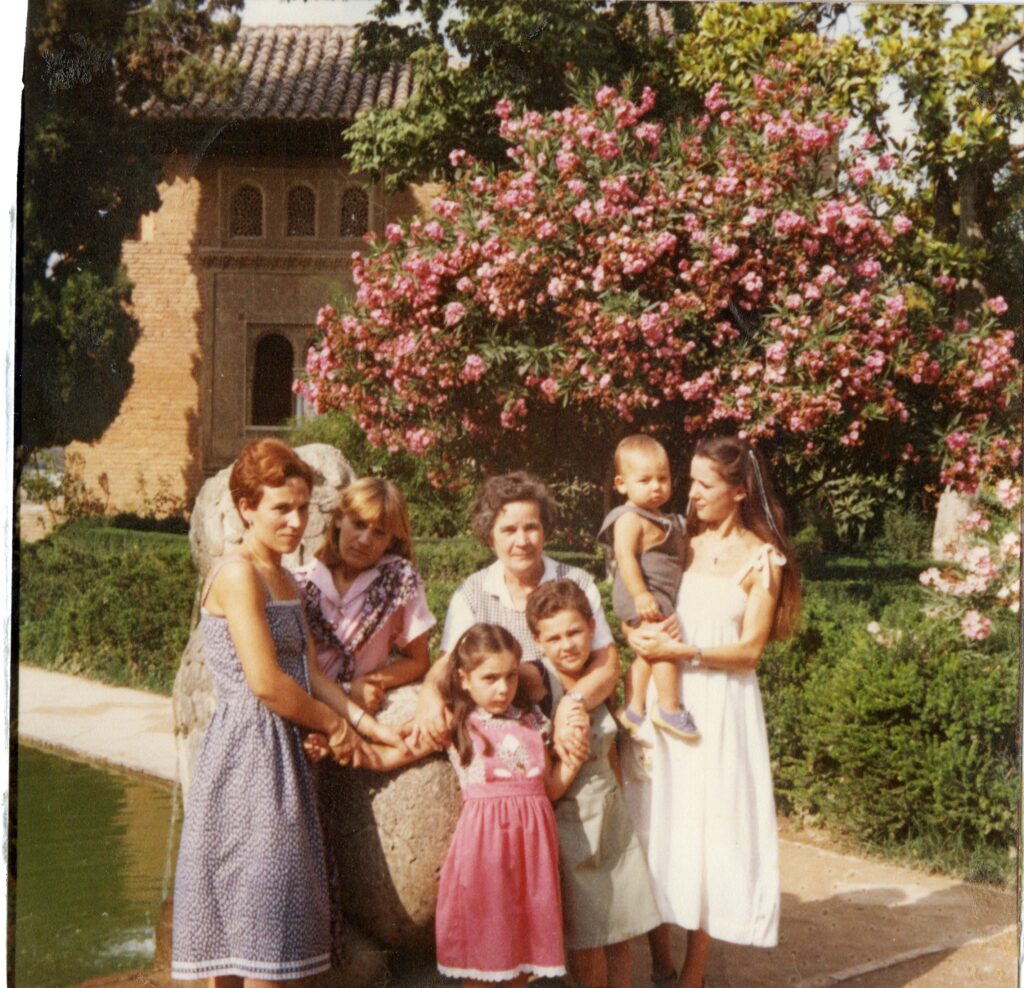 Walk through Arab Palaces, Patio de los Arrayanes, Cuarto de los Leones, Jardines del Partal and Torre de las Damas, Gardens and Palace of the Generalife, Parador Nacional de San Francisco….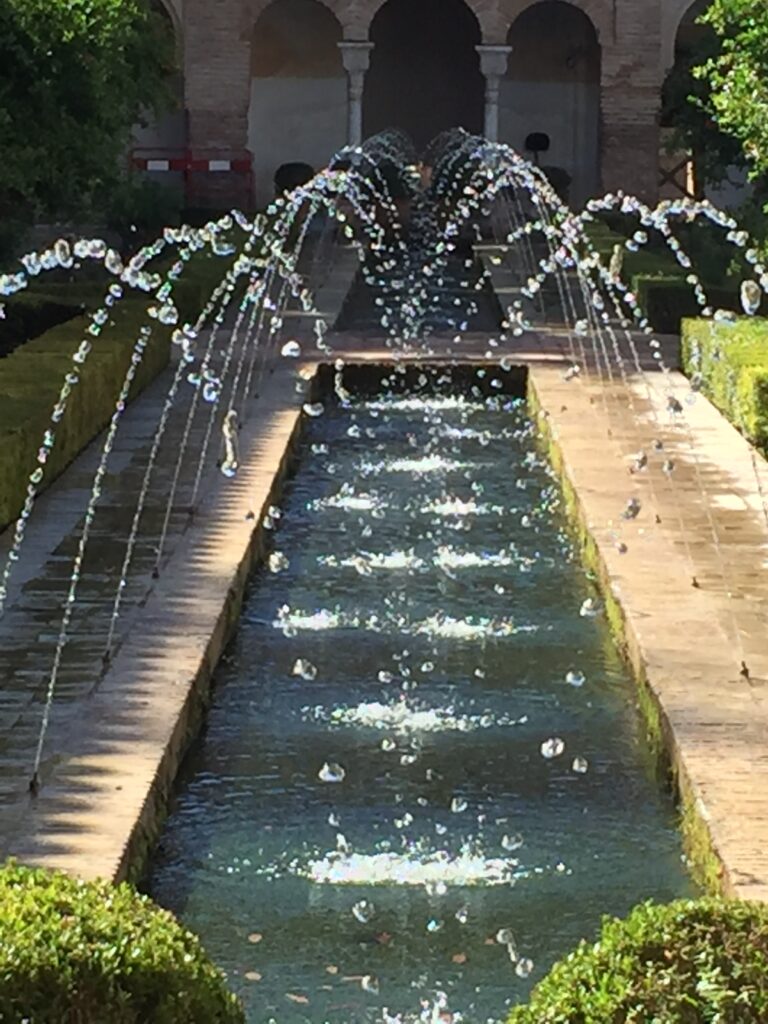 A visit with the monument open, or a visit Just for You. You set the pace, the visit is made to measure for you, and the stories of its inhabitants can only be heard from those who have experienced it.
Duration – 3 hours
Languages: Official guides in different languages
Tickets to the monument (if you do not have them) We must make the purchase in time as they run out quickly (in 2023 they are all available) We do not confirm until we have them
Personal reception by me, Maria's great-niece, the last inhabitant
Accessibility . There are points of the monument where it is not accessible, and the route must be modified (it is important to communicate it at the time of booking, to prepare it and have everything organized
We organize a Special Visit for you, for events, congresses or if you want to do it privately during hours closed to the public (request information)
Interview conducted by Granada Digital with María Victoria (niece)
Andalucía Te Sonríe