A city with a clay landscape, cave houses excavated with an ancestral technique within the hills, being a unique landscape in the region and the most important center in Europe with more than 2,000 caves. Troglodyte tradition, and without forgetting that well-known films such as "Indiana Jones and The Last Crusade" have been filmed.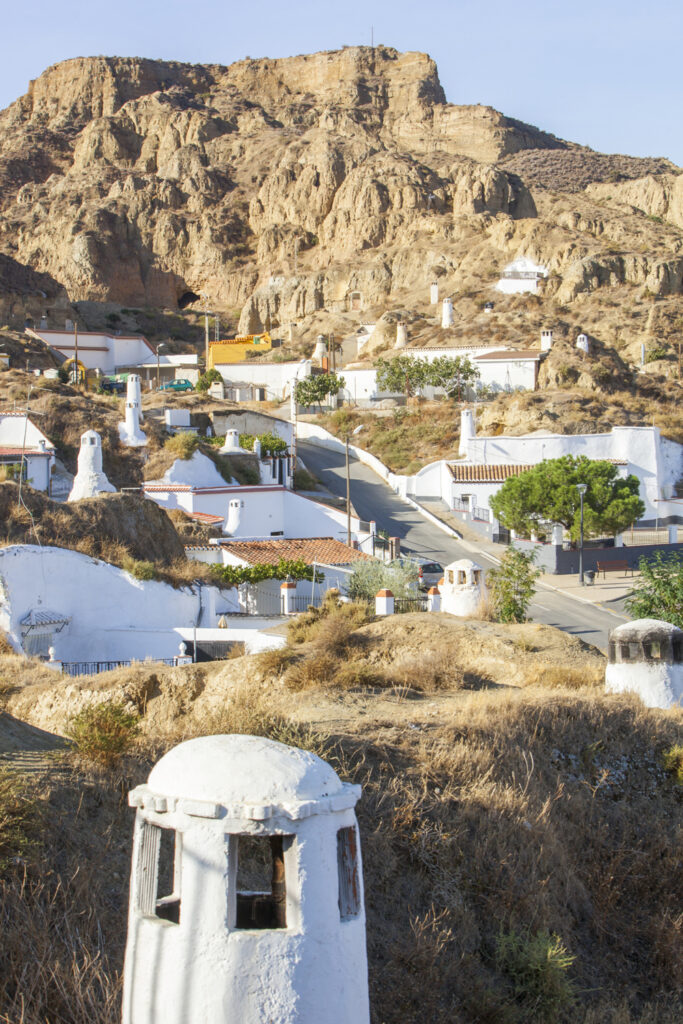 On our visit we will visit:
Cathedral "The Incarnation"
En la ciudad de Guadix, el proceso de construcción de la Catedral de Guadix es muy complejo, ya que abarca los siglos XVI al XVIII. Fue construida sobre la Mezquita Mayor y en ella se funden los estilos gótico, renacentista y barroco.
Caves Museum "La Alcazaba"
Located in an Arab cave, below the Alcazaba de Guadix, the Alcazaba Pottery Museum Cave dates from the year 1400. In it there is a well of Arabesque construction, as well as two jars from the same period located in the basement of it.
In it you can see all kinds of domestic and non-domestic utensils.
Padre Poveda viewpoint
Barrio de Cuevas de la Ermita Nueva – this area of ​​caves of Moorish origin – in whose square is the Mirador Padre Poveda.
From it you can enjoy a magnificent panoramic view, very close, of part of the Caves neighborhood; in the distance and to the north, the historical and monumental complex of Guadix and the bad lands of the station cave district; and to the south, between the hills and ravines of the neighborhood, Sierra Nevada.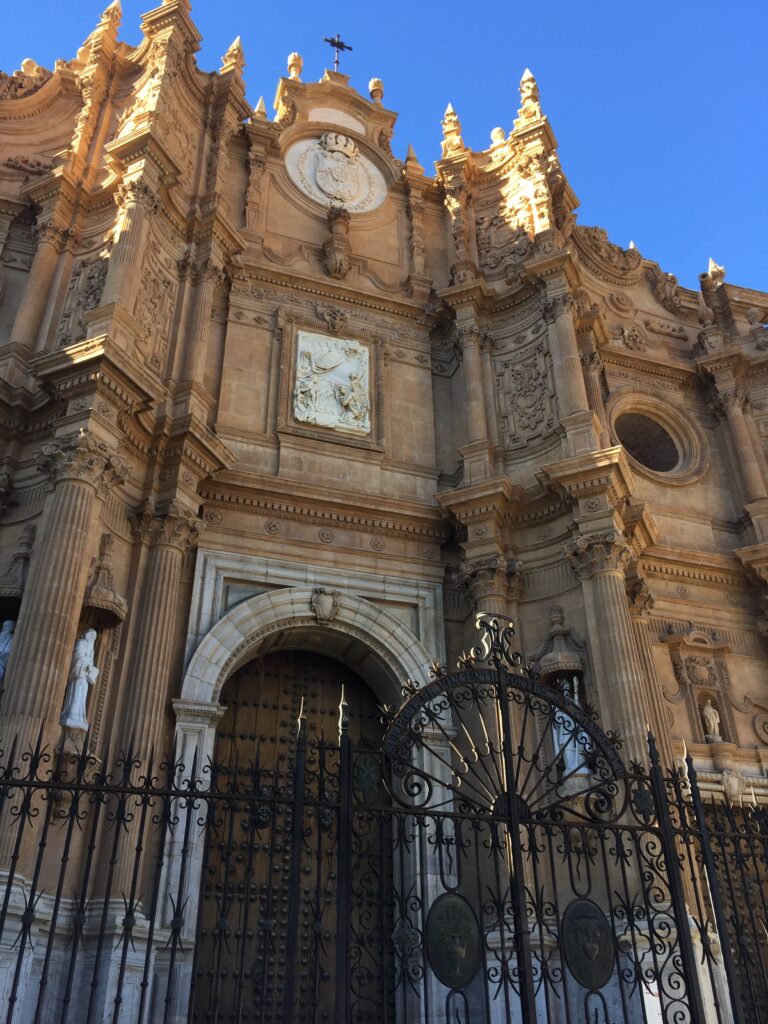 We will pass by one of the most famous patisseries, located in the historic center of Guadix, famous for its specialties in sky bacon, its artisan ice creams, polvorones and almond pastries, in case you want to stop for some.
Once our tour of this beautiful city is finished, we will enjoy its gastronomy in one of the places that uses local products.
We can organize a craft workshop, or gastronomy, and make visits to the wineries in the area, visit the Gorafe Desert, for which we recommend spending a few days and sleeping in one of the caves with which we work in the area.
Andalucía Te Sonríe