Granada has seduced "We Are Us" a private club with people from all over the world who live their travels and music around different corners of the world, in Granada they have been able to enjoy 5 days, from March 31 to April 4.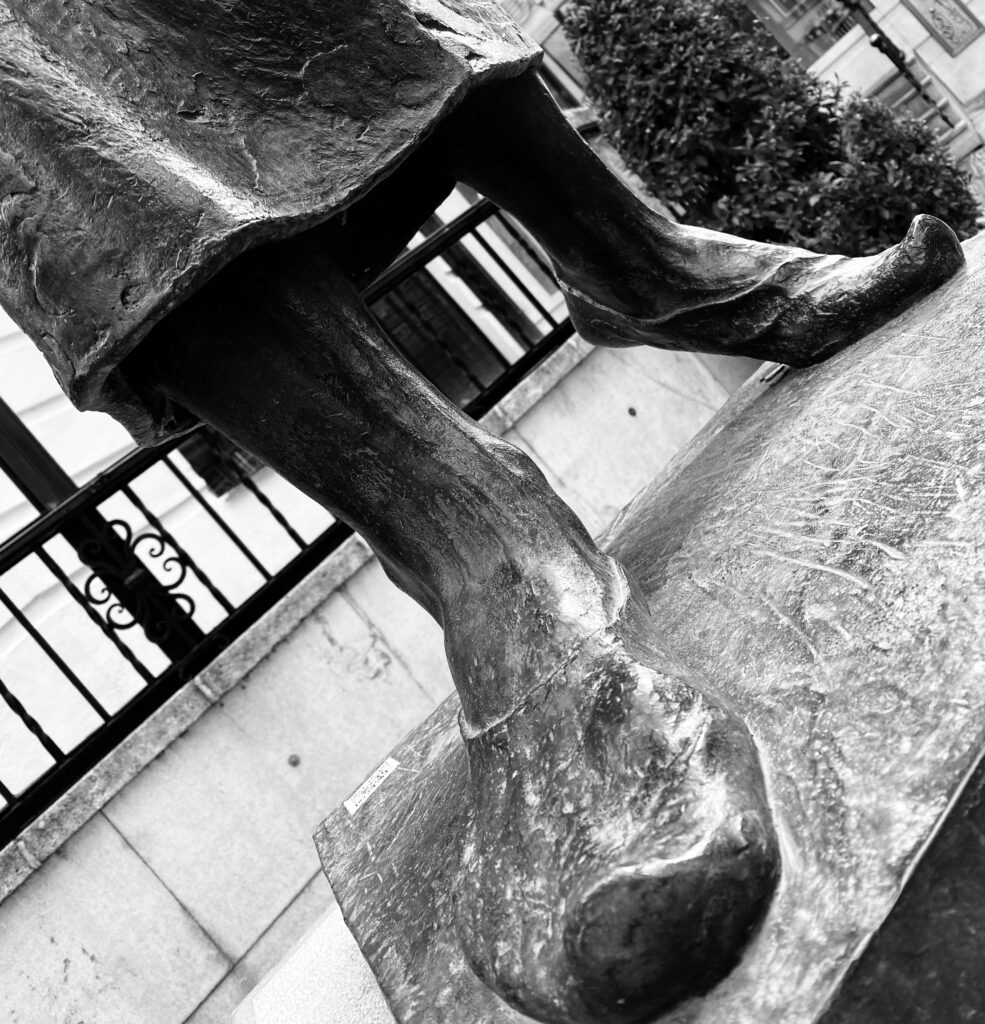 A private event where people from different places like France, the United Arab Emirates, Israel, Germany, Saudi Arabia, Miami, Spain…. and who belong to a private club, where they come together to travel and enjoy different destinations and unique places, history, art, culture, luxury, gastronomy and music. Two hundred people have enjoyed 5 days of experiences in Granada that they will take back to their places of origin.
Stay in hotels such as Hospes hotels, Palacio de Los Patos * and Hotel Palacio De Santa Paula, Autograph Collection exclusive and unique places in Granada.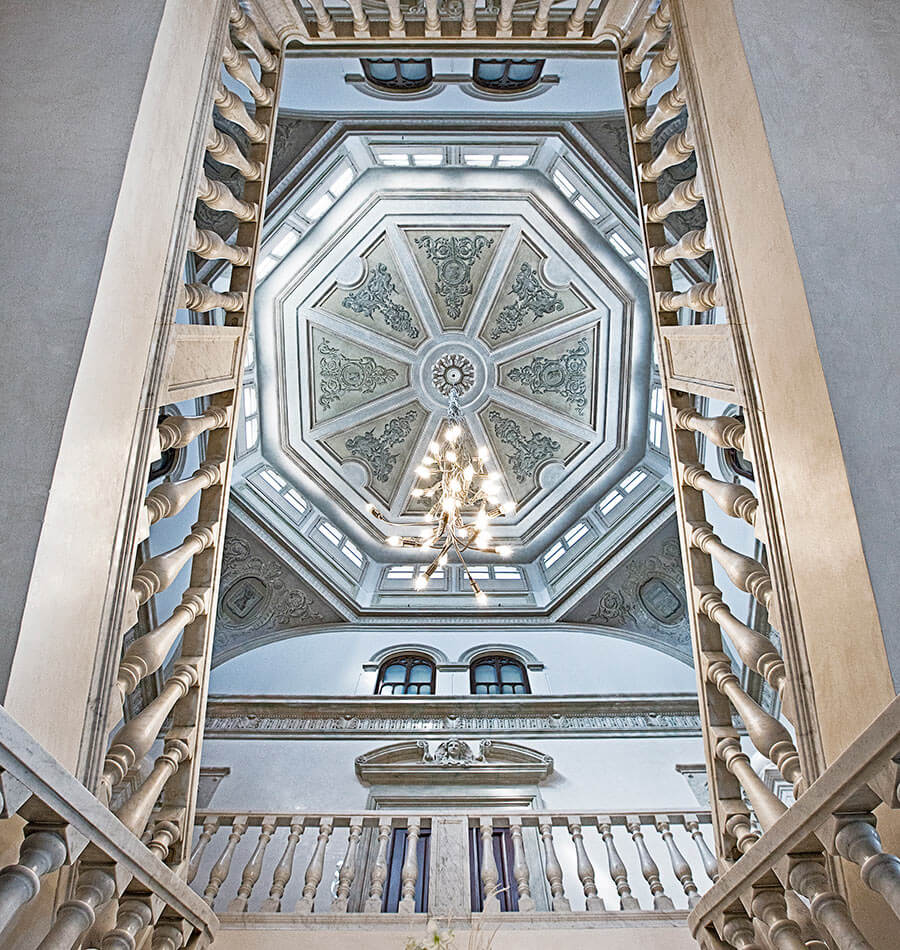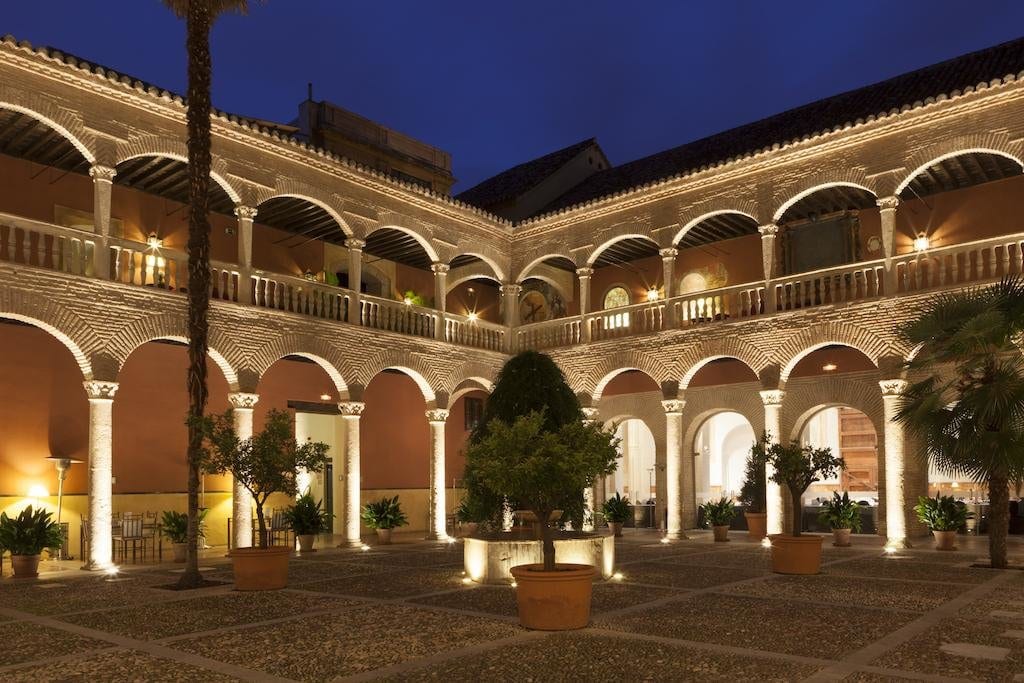 The first visit in May 2021, where we took those responsible for this club to different spaces, falling in love with the places where their event was finally held. Sacromonte Abbey and Pavilion of the Arts of Jun.
Sacromonte Abbey, where we have put our greatest effort into holding the first event, always respecting what this monument means, its rules and delicacy, always following the guidelines given by those responsible.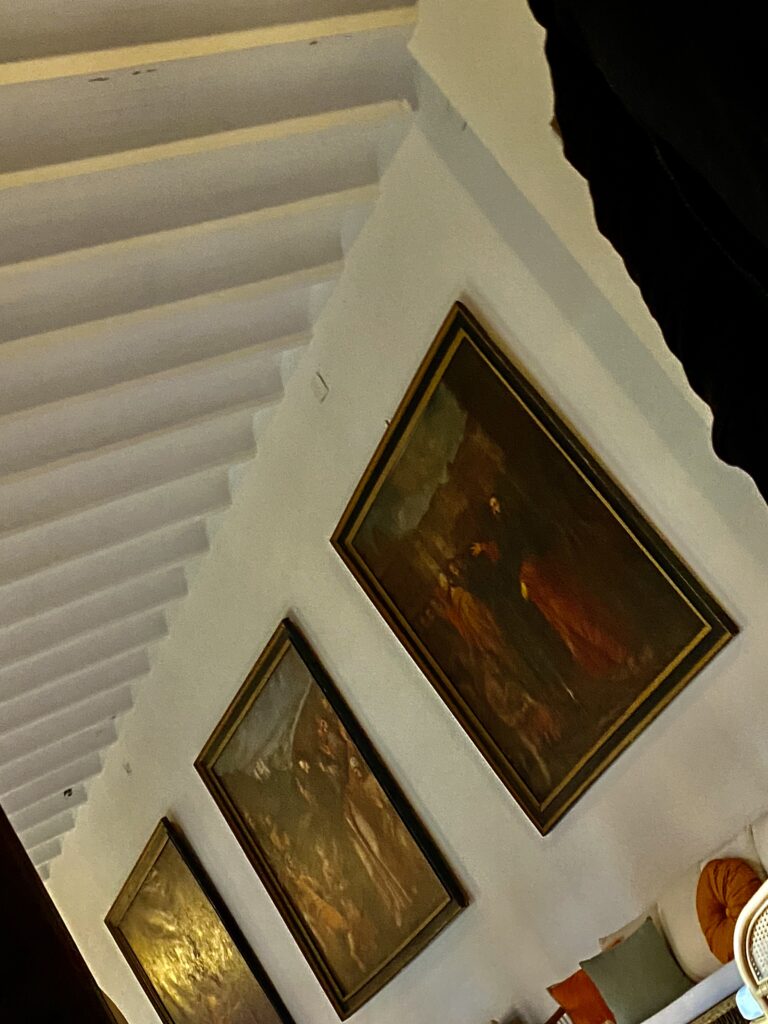 A día de hoy en pleno siglo XXI, la Abadía del Sacromonte es un lugar vivo, que mira al futuro. Esta abadía es lugar de acogida y peregrinación, lugar donde vivir la experiencia cristiana, espacio de diálogo entre culturas y religiones, una institución donde se promueve la investigación y se genera cultura y arte, y donde se custodia una ingente riqueza de patrimonio histórico-documental y artístico.
Pabellón de Las Artes Gallery, un sueño, un espacio mágico, una galería privada de arte contemporáneo, resultado del esfuerzo de hace más de 30 años de trabajo, de Miguel Ruiz Jiménez. Esculturas y macro-esculturas como el "Hombre Arco". Esta obra, una figura de más de 9m de alto por 13 de ancho se encuentra majestuosa en La Cúpula.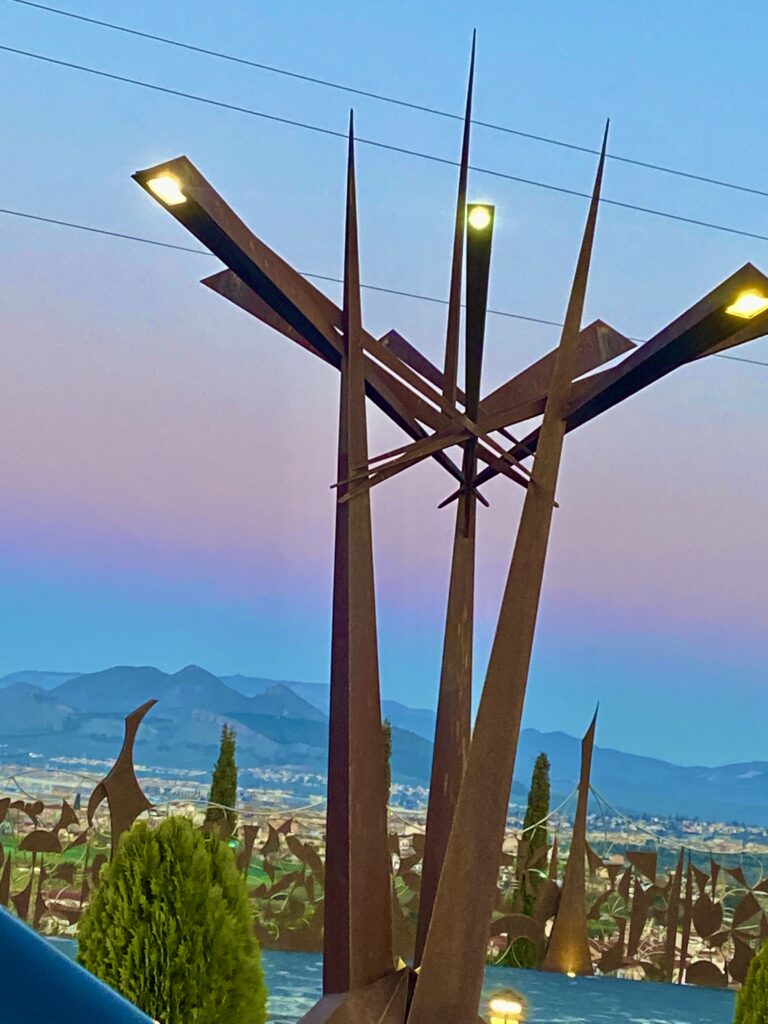 On Thursday, March 31, we would be together with the teams from France and Portugal all day with the assembly of equipment, decoration, lighting, catering…. And the rain visited us, so the place where it was going to be held first, Arcos and Claustro, had to look for option B since everything was going to tarnish. Thanks to those responsible for the Abbey, everything was moved to another of the special interior places that this place gives us, "Las Crujías"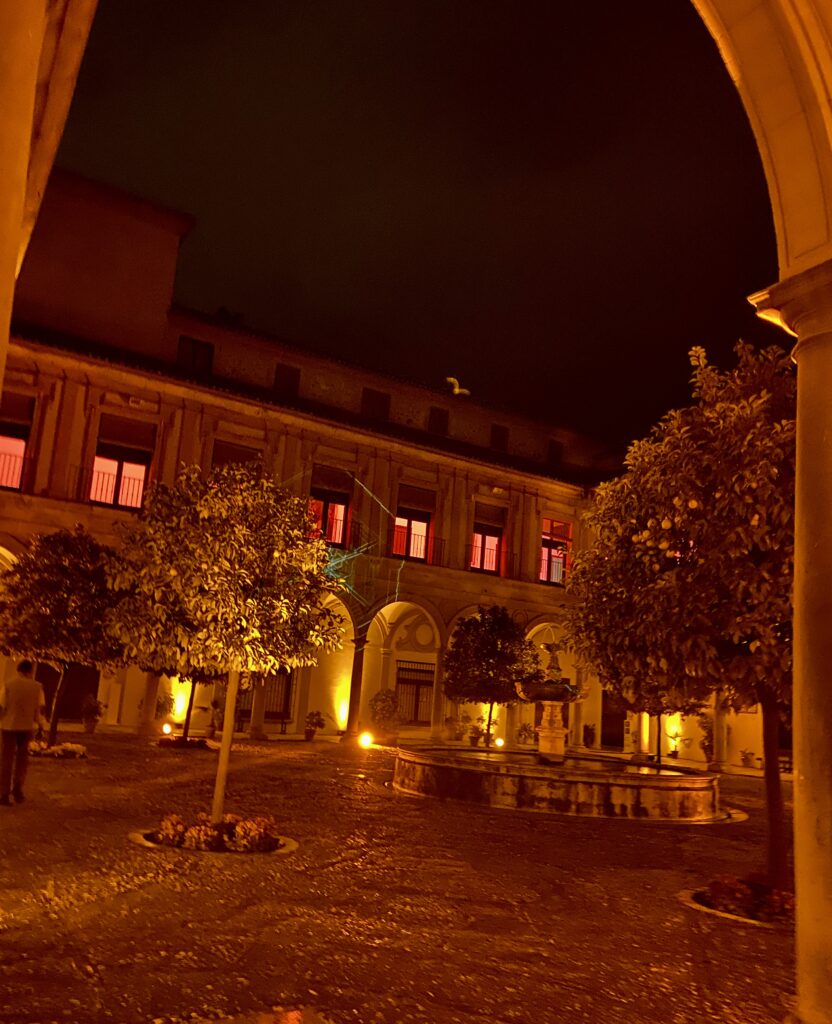 La Primera noche, «Agrum night» . Recogida por parte de los buses y transfer VIP para su traslado a la Abadía para disfrutar del coctel preparado para ellos, cuidando la elaboración por las diferentes religiones entre los asistentes.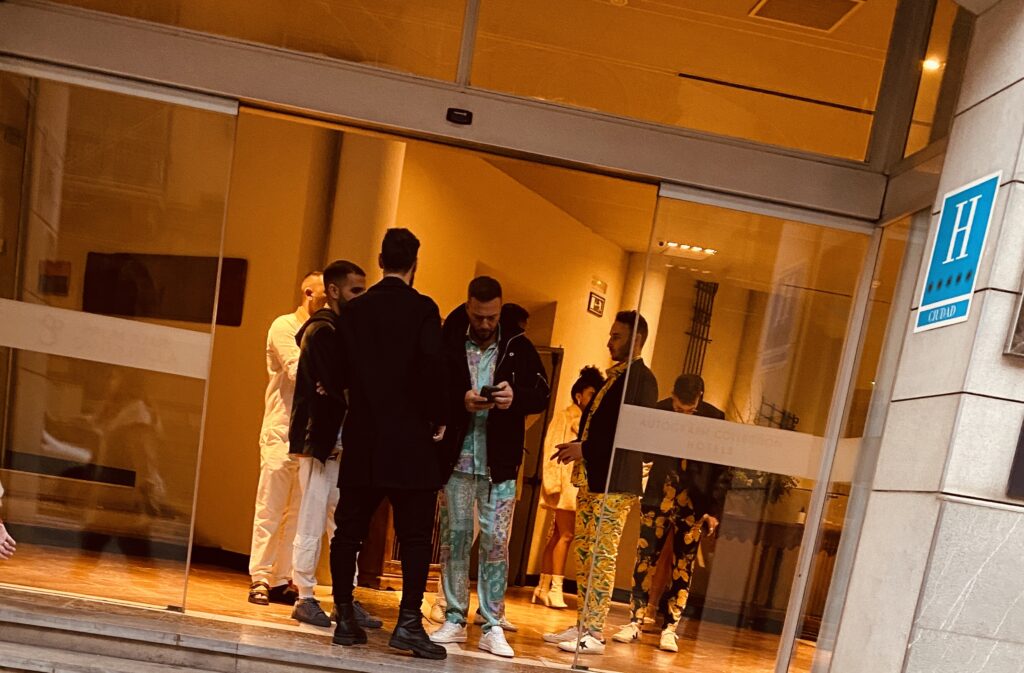 Security was something very important, so we have VIP private security personnel, the service always being up to the expectations of our clients and the places where they are held.
Tonight they had as guests two of the international DJs who came to Granada, such as the Danish @WhomadeWho and @Huwmanie who made the night unique.
During their mornings they have been visiting the corners of the city including La Alhambra, Albaicín, Barrio del Realejo, making a stop at restaurants, wineries, shops that we designed for them.
Friday, April 1, would be the great party, "Flamenco Night" where the projections, lights, decoration, performance, would take place in one of the spaces that leaves those who know it stunned, the Jun Pavilion of the Arts.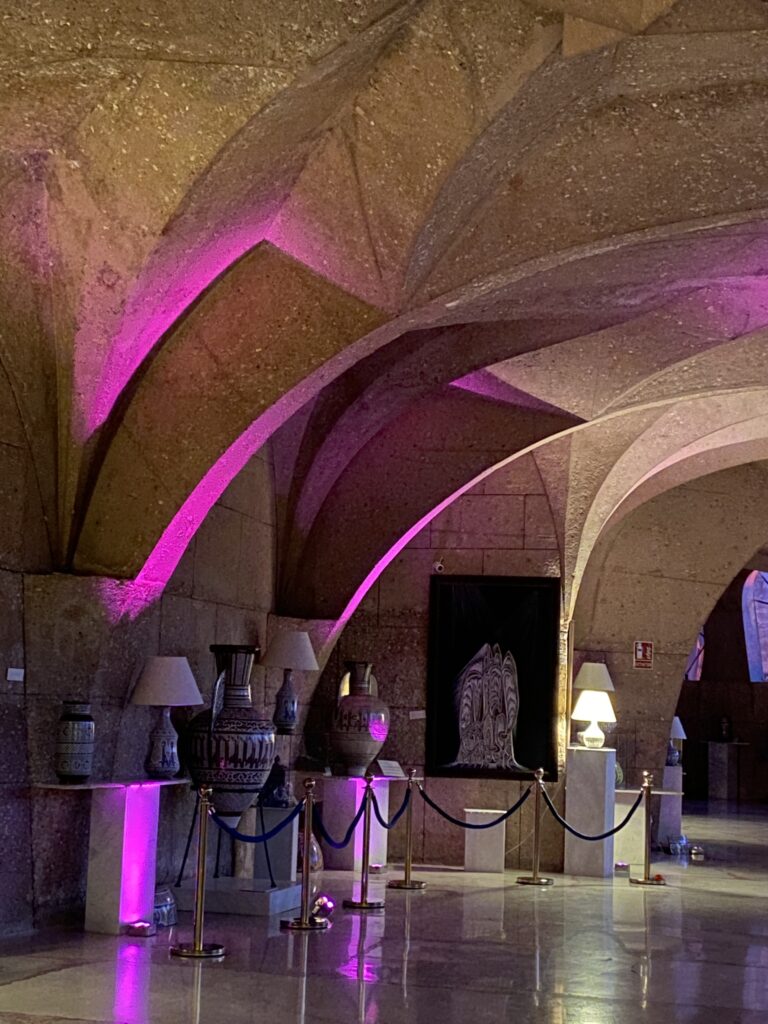 Art of Gallery
Dresscode «Flamenco Night», a parade of color, design, models that dressed, with the flamenco touch from the 60s to unique models made exclusively for the occasion.
The lighting in the Art Gallery, in the Dome, the mapping of a French image artist, made the place undoubtedly one of the most spectacular images.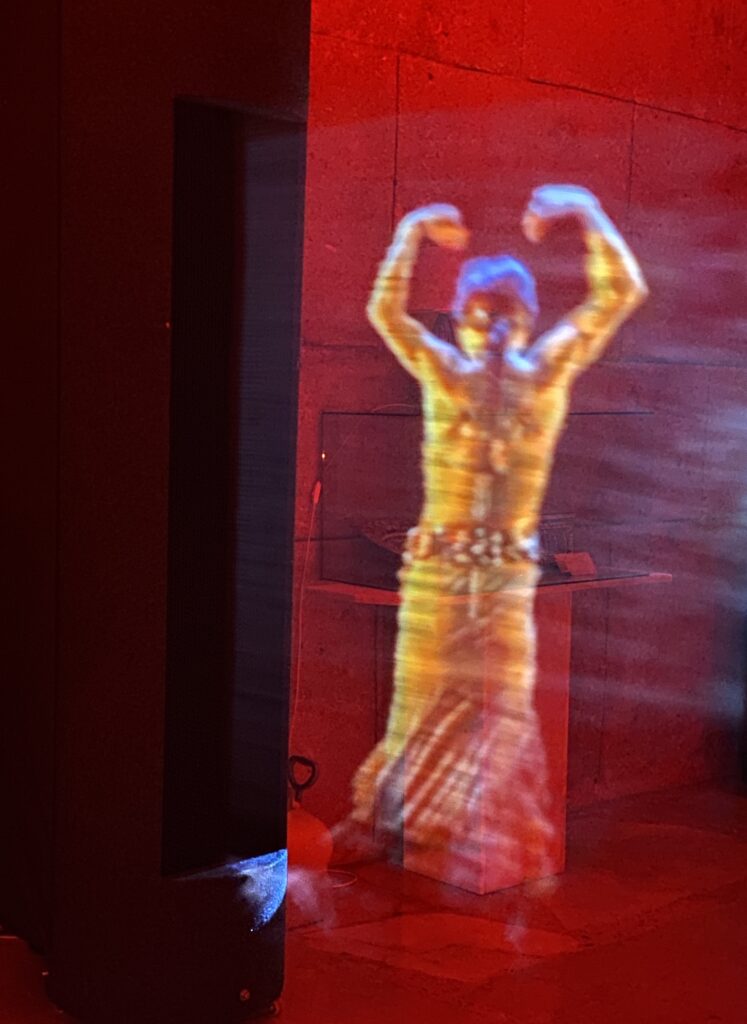 In La Cúpula and under the macro-sculpture the "Arch Man". 3 international DJs @DamianLazarus @Saraga and @Nurieli would make the night reach its peak when the first light of light began to be seen through the crystals of said Dome at dawn.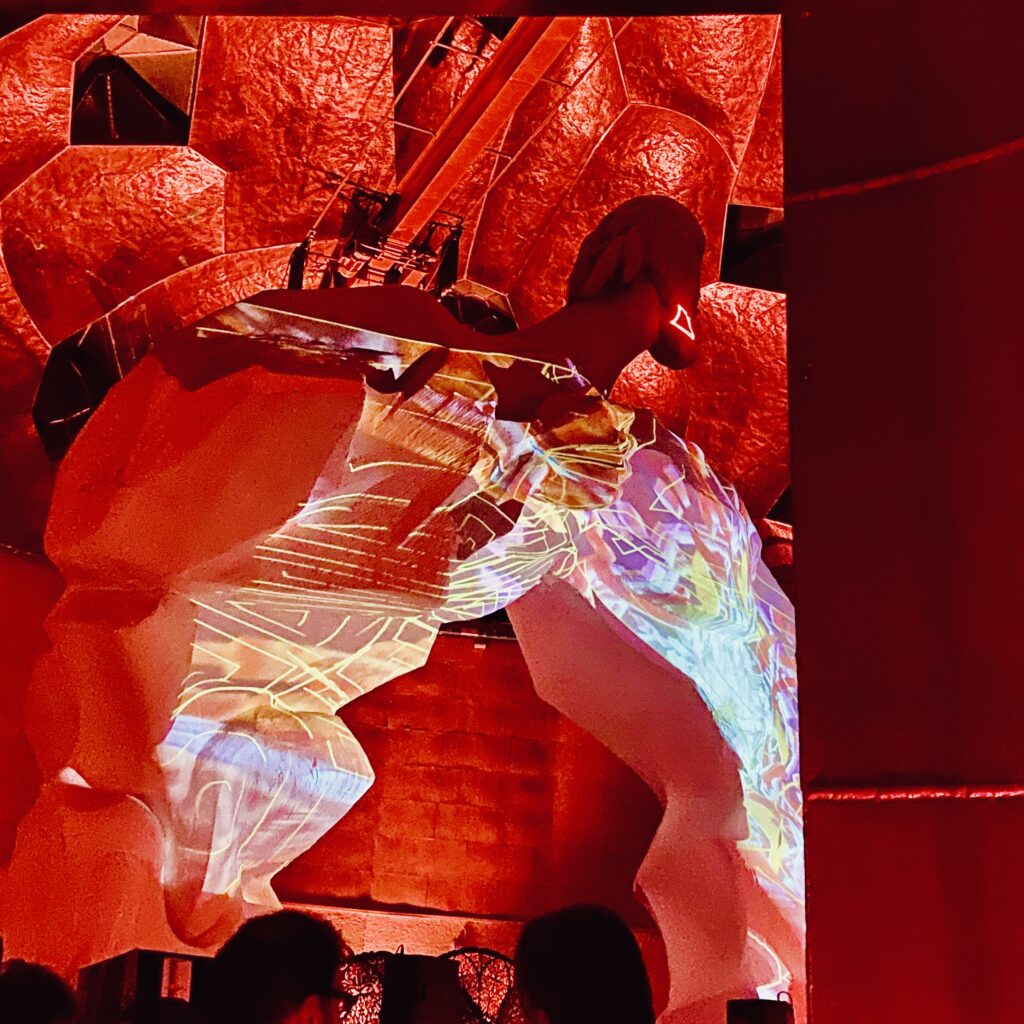 Last night Saturday April 2, they would end with a private dinner at the beautiful AC Santa Paula, where they enjoyed a flamenco show to put the icing on the cake of these days in Granada, amazed at everything they have been able to experience in this wonderful city, and what that we have put our greatest effort, that Granada continues to travel the world, to bring more clients who are looking for unique Events, in Unique spaces and special products designed to measure.