Parador de San Francisco Luxury in The Alhambra
Resting between gardens and fountains in the Alhambra enclosure return us to a past of mixture between the Arab and the Christian, an old convent built on a Nasrid Palace preserving remains such as the Al Qubba and the Nasrid Room. Dreamy interior, magic, art.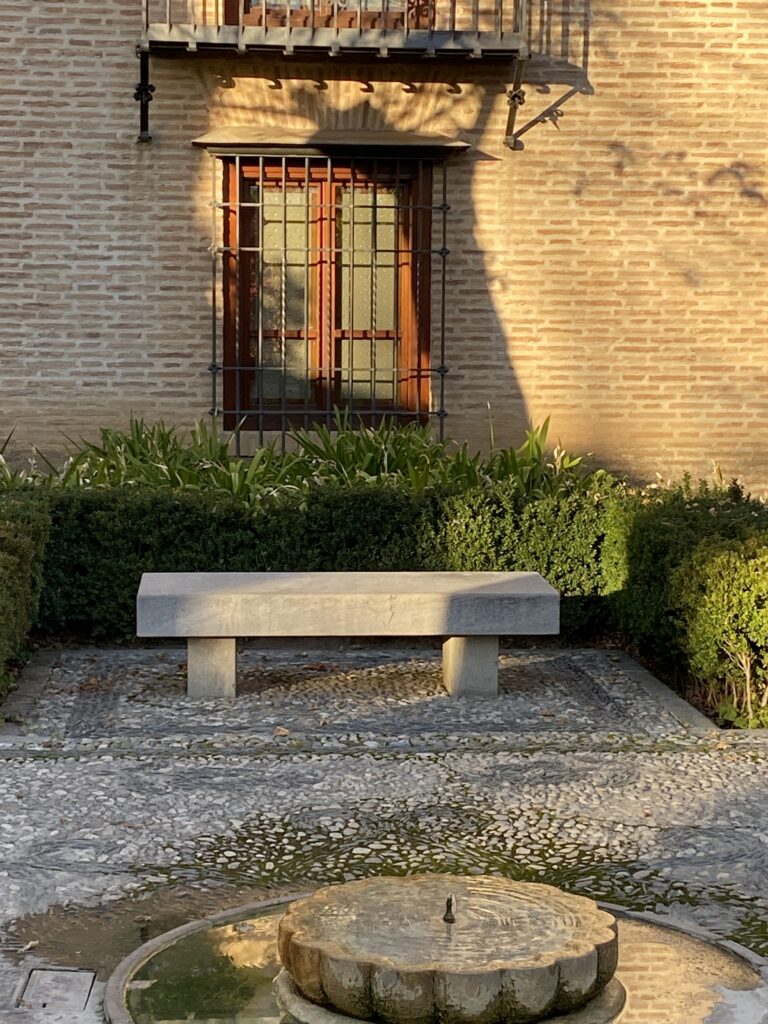 Restaurant and Terrace from where you can see the Generalife, the Summer Palace, the gardens, the remains of the Hamman, nowhere else can you enjoy these sensations, savoring Granada dishes, and its smell, the unmistakable smell of The Alhambra, is an exclusive place where The Traveler will be able to walk under the moon along Calle Real, Palacio de Carlos V, go down to the Puerta de La Justicia. Is there anything more romantic than enjoying under its Charm?
Andalucía Te Sonríe