Hotel Casa 1800 Granada is a hotel located in a completely restored historic building from the 17th century, the building is known as Casa de los Migueletes and served as a barracks for the militia at the time.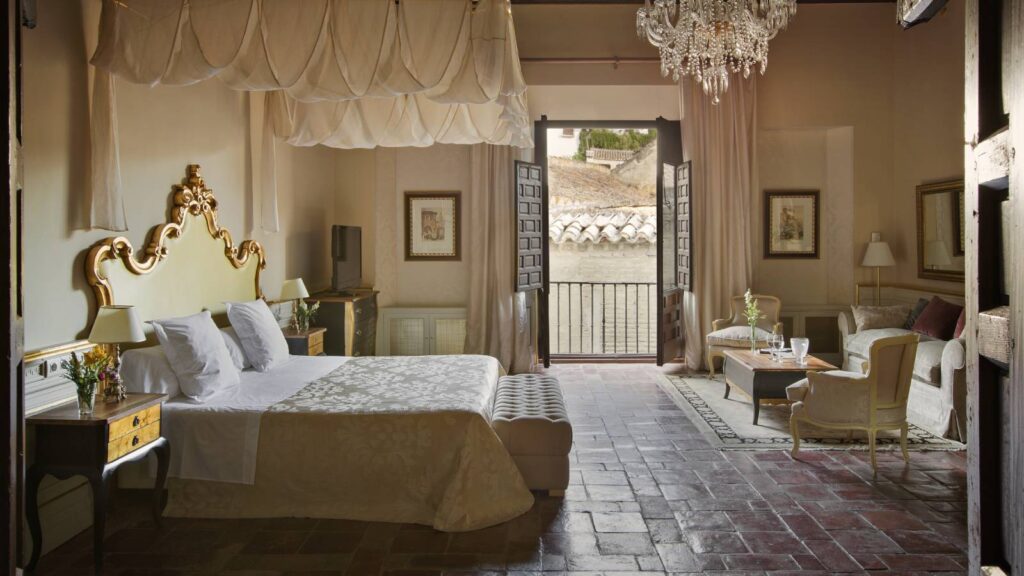 The rooms are elegant and welcoming, some with views of the Alhambra, interior patios, coffered ceilings and all kinds of comforts.
The House is organized around a central patio where breakfast is served every morning and in the afternoon it is enlivened with a courtesy snack that the hotel offers its guests, who receive an intimate and familiar treatment making their stay special and unforgettable.
The hotel has a privileged location in the center of Granada between the magical Albaycin neighborhood and at the foot of the Alhambra. Free Wi-Fi wireless internet access available throughout the hotel and free minibar water
The professionalism and care with which its director Francisca and the staff of this Boutique Hotel take care of the dreams of its Travelers prevail.